Original Article by Christine Morse at InquisitR.com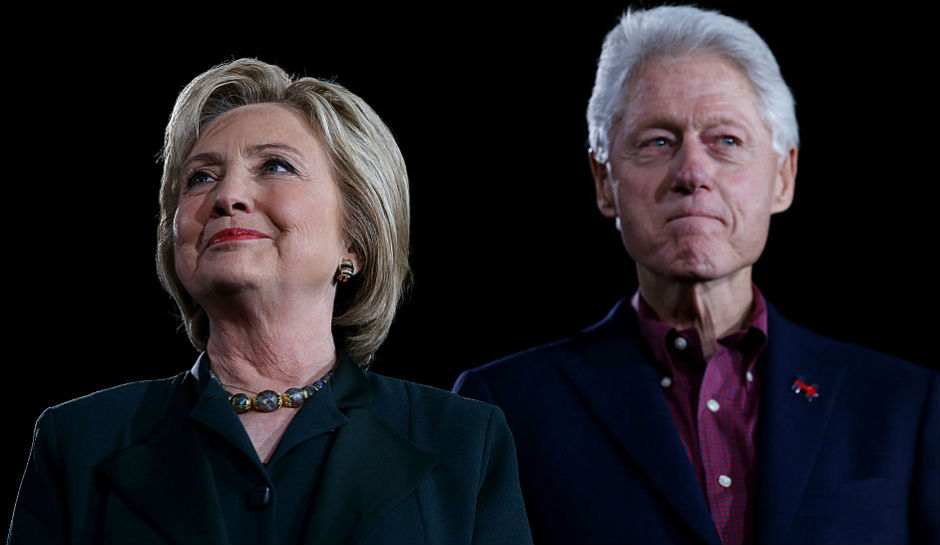 Bernie Sanders supporters are under fire from subliminal messaging to vote for Hillary Clinton. Hillary hired Monsanto lobbyist Jerry Crawford, an expert at creating good messages about bad things.
President Barack Obama stood on stage June 9 with Jimmy Fallon during a Tonight Show skit that likened Obama's actions as president to "backdoor" sex. Obama wouldn't risk his reputation like that unless he were convinced that such a gutter move would connect Hillary, through him and his humor, to voters.
Another late night favorite, Stephen Colbert, cut up Donald Trump but not Clinton on June 9, joking that Trump is the opposite of what Sanders supporters want – and referring to Clinton as the Democratic nominee.
The networks airing these shows, NBC and CBS, both have links to donors of the Clinton Foundation.
In a sign of desperation, the Democratic Party is no doubt hoping that unsuspecting Bernie Sanders supporters can be secretly swayed into voting for Hillary through humor and people they like.
Who would come up with such a manipulative idea?
Before Clinton's campaign, Jerry Crawford proudly lobbied for Monsanto – an entity that has many times been caught bullying its way into the food supply and the environment through misleading information – like in 2014, when the advertising authority in South Africa ordered Monsanto to remove an unsubstantiated ad touting that Monsanto contributed to a "healthier environment."
Clinton's longstanding ties to "the world's most evil corporation," as Monsanto is often called, has earned her the nickname "The Bride of Frankenfood," as reported in the Washington Times.
But that hasn't stopped her from using its lobbyist to help her become the nominee over Bernie Sanders, and then the president.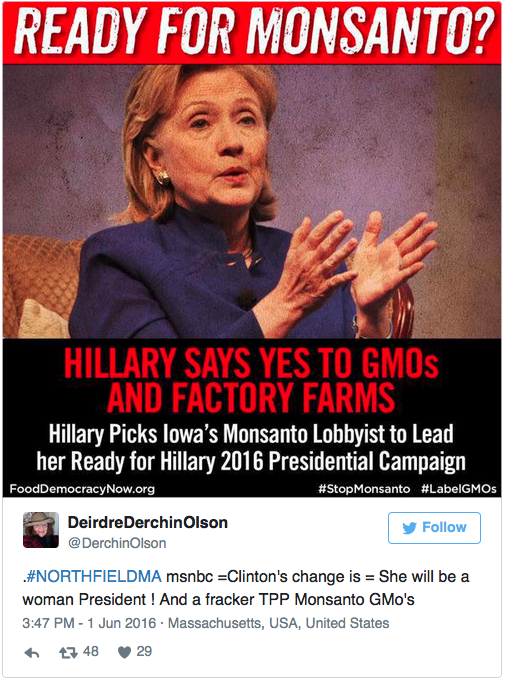 This repeated messaging that Sanders supporters "should relax, have a good laugh, and rally against Trump by voting for Clinton" has ramped up since Clinton declared herself the Democratic nominee. It is likely designed to slowly distract Bernie's supporters away from the massive movement of a revolution and toward the small-minded belief that voting for Clinton will help America.
These messages from television networks and politicians seem to be the launching of "Operation Subliminal Campaign" – the soft sell of Hillary to Americans.
And it's not working.
When Elizabeth Warren spoke about Bernie Sanders in a way designed to soften his supporters' anger at the Democratic Party, the result was mass banishing of her from their collective respect.
Obama and Fallon's performance was plastered all over social media – the main place where Bernie Sanders' supporters network with each other and get news. The Huffinton Post quoted what Fallon said while Obama stood behind him.
"[T]he country wasn't feeling in the mood. It was too tired, stressed — said it had a headache. Barack lit some candles and got some silky satin sheets. Told the American people, 'Yes, we can.'"
Only in response to a revolution would a sitting president joke that he convinced Americans who weren't in the mood for sex to submit to it anyway.
Which is exactly what Bernie Sanders supporters are feeling – that they are being asked to submit.
"Love is love," slow jammed Obama on The Tonight Show. Fallon followed that with the line that got the most laughs.
"Even when Congress tried to block [Obama], he found a way in through the back door."
Despite this kind of ratings-grabbing humor, if those in the establishment think that Trump is more despised by Sanders supporters than Clinton, they are sorely mistaken.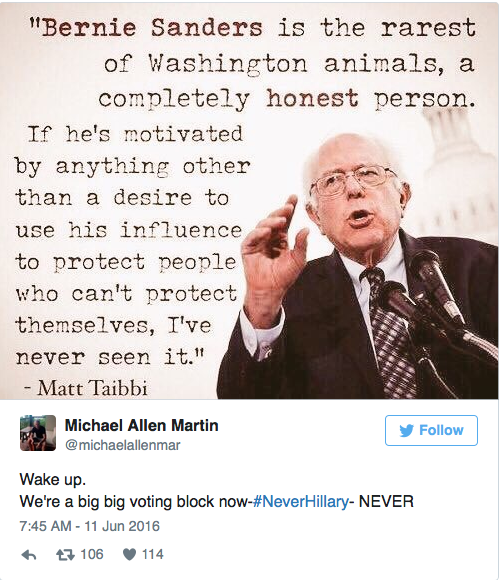 This barrage of subliminal messaging to convince people to vote for Clinton (even just to be anti-Trump) is likely to continue.
But Bernie Sanders supporters are staying the revolutionary course – a road they are having to pave themselves since the entire establishment is now fighting against them.
Read more at http://www.inquisitr.com/3192829/see-how-bernie-sanders-supporters-are-subliminally-lured-to-clinton/#RX4oMxRE2a8EwvDw.99