On a conscious level this ad promises sexual excitement as a result of the product. Notice the couple embracing and the play on words "hard" and "soft".
But, according to experts, advertisers often use techniques that stimulate unconscious anxiety or neurosis in the viewer to make a more lasting impact. Particularly in tobacco and alcohol advertising. We all know that people who consume cigarettes smoke more when they're nervous. So, its perfectly logical that if you can create anxiety in the viewer, you can get the smoker to consume more cigarettes – and also make a more lasting subconscious relation to the product.
So, what is the subliminal effect of this ad? Take a closer look at the man's lower hand resting against the woman's lower back. See it?
The lady's backbone has been carefully airbrushed to resemble an erect male phallus. See it?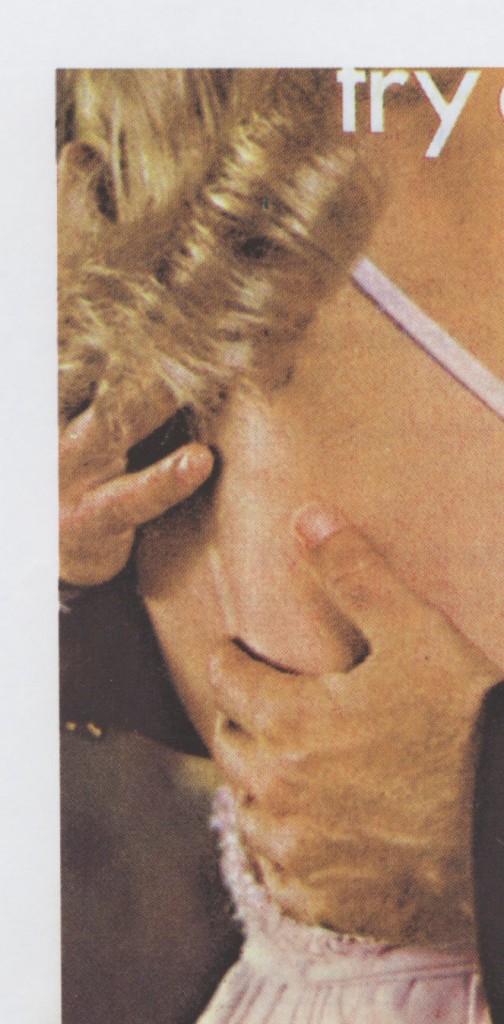 Categories: -- Graphics, Subliminal Examples
1 Comment »
« Politics and VNR's – film clip | Home | Subliminal Rock & Roll – The Beatles »
One Response to "Benson and Hedges Ad"
PABLO SOLUTIN Says:
October 23rd, 2009 at 8:29 am

The warning has caught my attention again. I think that warning is more dangerous than cigarette smoking.